Congratulations! You've found your dream home and are thrilled to be taking this next big step. Maybe you can already visualize exactly how your furniture will fit into each room and can almost taste the first morning coffee in your new space. Still, to get to that point, there's the hurdle of the move itself to clear. And what an emotional roller coaster that may prove to be.
You may be surprised to learn that the stress of moving has been found to be more taxing than a break-up or a divorce. The reasons for this are manifold, from forgetting to redirect mail, trying to remember which part of the furniture goes with which, being unable to wire up the electronics, to, of course, having to coordinate the logistics of a big move. The best way to avoid the massive headache and anxiety of a move is through careful preparation beforehand… and lists (few things are more satisfying and stress-relieving during a move than a whole lot of checked boxes or struck-through items).
Some of the stress-inducing elements are things that you can do yourself, before even planning the specifics of the move. For instance, instead of taking the view that the process necessarily involves a painstaking, emotional review of every personal item and piece of furniture, why not follow the lead of a certain professional organizer who will remain unnamed and use the move as an opportunity to declutter and purge yourself of unnecessary things?
Once you've done that soul-searching, it's time to find a moving company.
---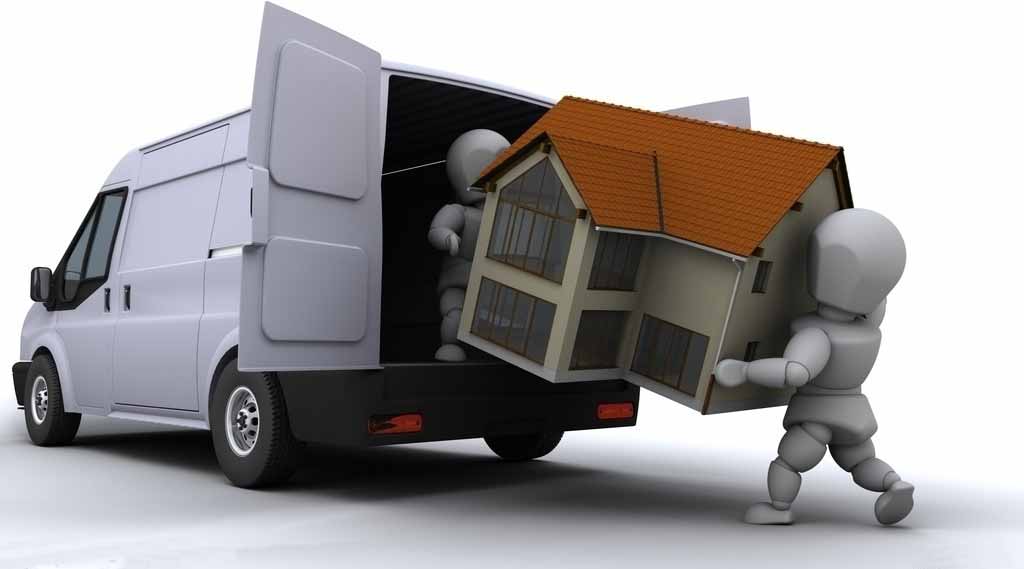 Professional movers provide transportation and labor, with many also offering add-ons like packing supplies and full-service packing (ideal for people who haven't gotten around to putting all those tchotchkes away) for a small additional cost.
The field of moving companies, unfortunately, has been mired in controversy for the past few years. With wild stories of renegade companies taking truckloads hostage or surprising customers with exorbitant prices on moving day, it's no wonder that the Best Moving Companies category is one of our most visited pages.
It's can be hard for the untrained eye to sort between the good companies and the not-so-good ones. ConsumersAdvocate.org's team of researchers has spent dozens of hours sifting through all the information on the internet to bring you the best tips on how to choose a great moving company.
---
UNDERSTANDING THE TYPES OF MOVERS
First you need to decide which kind of company you want to hire. You might think, "Well, a moving company, of course." Great! The thing is, there is actually more than one type.
Carrier
Broker
The carrier is the company that pays its employees to take your goods from one place to another. Carriers handle the entire moving process themselves, from providing you a quote to scheduling the move to invoicing you for their services.
A broker will never actually touch your stuff. They act as a middleman, creating your quote and contacting its carrier partners to see who is interested in taking the job. They will handle the billing and payment, and receive a cut of the share, but they aren't the ones who will provide the moving service and they are not ultimately responsible for anything that happens to your property. That liability falls on the carriers.
Best For:
People who want to make sure their moving company is 100% accountable for whatever happens to their items.
Best For:
People who don't have time to shop around for multiple quotes
People on a budget
But do you want to work with a carrier or a broker? And how can you find out which is which?
The trouble is that searching for moving companies will often give you results for both carriers and brokers. To solve this confusion, interstate brokers —which are regulated by the federal Department of Transportation— are required to clearly state on their website what kind of company they are.
Further, carriers themselves can be divided into a number of different subcategories, depending on the services they offer or their coverage areas:
---
Van Lines vs. Moving Containers or Pods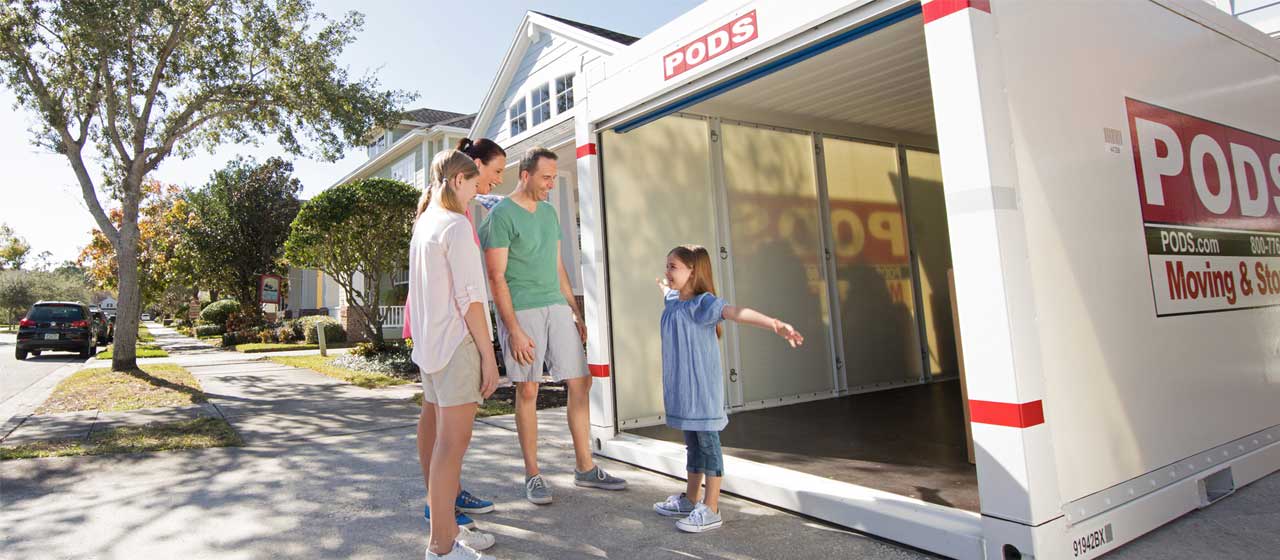 You might see a lot of moving companies call themselves Such-and-Such Van Lines. This just means that they do traditional moves: they load your stuff into a moving van or trailer and drive it where you tell them to. Companies that deal with moving containers or moving pods will leave the trailer—unattached to a truck—at your house for you to load up with all your belongings. Then you can ask them to take the container to a second location or to store it at their facility. For people who want to bundle moving and storage, this is a convenient service.
---
Local Movers vs National Movers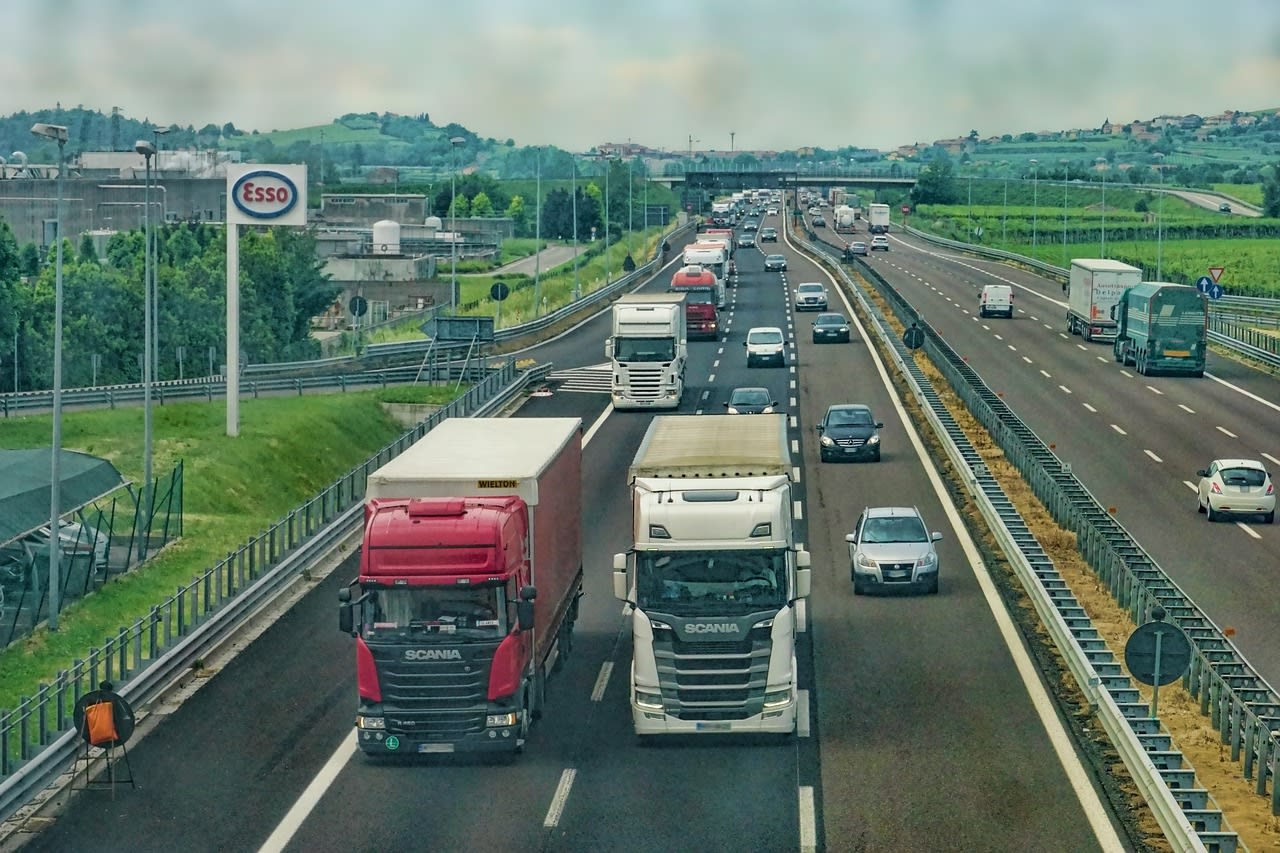 National movers are companies that have multiple locations around the country. They may all be owned by the company, but they're more commonly franchises. This means that each location is owned by a local moving company which licenses the national company's name and logo, and carries out moves using their name. Though national moving companies thoroughly vet their partners, it's always a good idea to check the local movers' license and reputation, since they are the ones that will actually be performing the service.
---
Interstate vs Intrastate Movers
Interstate movers cross state lines to move your belongings. According to federal law, interstate movers need to be licensed by the U.S. Department of Transportation and require an MC (motor carrier) number from the same agency. Even though they don't move household goods themselves, brokers also need a DOT number. Companies must advertise their DOT and MC numbers on their websites or provide it to you if you ask. With these numbers, you can look up the company's profile on the Federal Motor Carrier Safety Administration (FMCSA) database. It will give you information on complaints filed against the company as well as their safety record on the road.
Intrastate movers only operate within state lines. Many states don't regulate this type of company, so businesses don't need to have a federal or state license to offer moving services. If your state does regulate moving companies, you should be able to find an online database that will let you search for the company and determine if they are legally allowed to operate in your state. If your state doesn't regulate this type of commerce, it's a bit of a shot in the dark. You could consider using a company licensed by the federal government, which might provide some peace of mind. This way, if you fall prey to a moving scam, you will be able to report the incident to the Department of Transportation.
---
International Movers
International movers do exactly what it sounds like: they move you from one country to another. Whether you're just retiring south of the border or taking a job halfway across the world, an international mover will pick up your belongings and store them until you find your new home. They will then ship them to the new country. Many international movers are part of another company's relocation services. Relocation companies will provide even more services, such as helping you get a driver's license in the new country and putting you in touch with a real estate broker.
Corporate Movers
Even if your business is small, it's often not feasible to move your essential equipment by yourself, and you can't exactly ask your employees to do it. For businesses in the process of relocating to another facility, corporate movers are specialized in transporting large loads in a quick manner. If you're worried about shutting down your business for even a day to move offices, a good corporate moving company will be able to create a plan for you to move your office—desks, chairs, equipment—overnight or over a weekend.
Full-Service Movers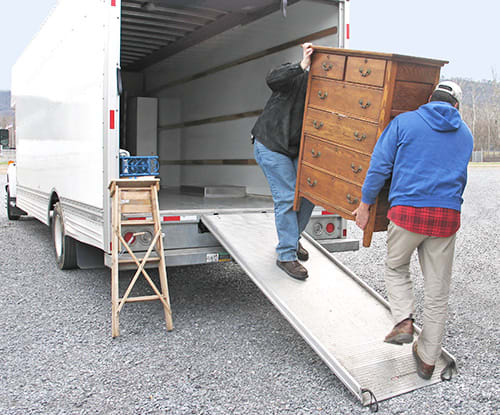 Full-service movers are the Holy Grail of movers. They will do everything for you. Don't have time to pack? A full-service mover will send a team of employees to your home to pack everything up in the safest way. Can't remember how to reassemble that Swedish bookcase? Full-service brokers not only unload your furniture from the truck at your new place, they'll also reassemble it so you don't have to lift a finger. Though costlier than a simple "Point A to Point B" mover, full-service movers are ideal for parents, business owners, and people with physical disabilities who can't perform many of the pre-move activities.
Other Alternatives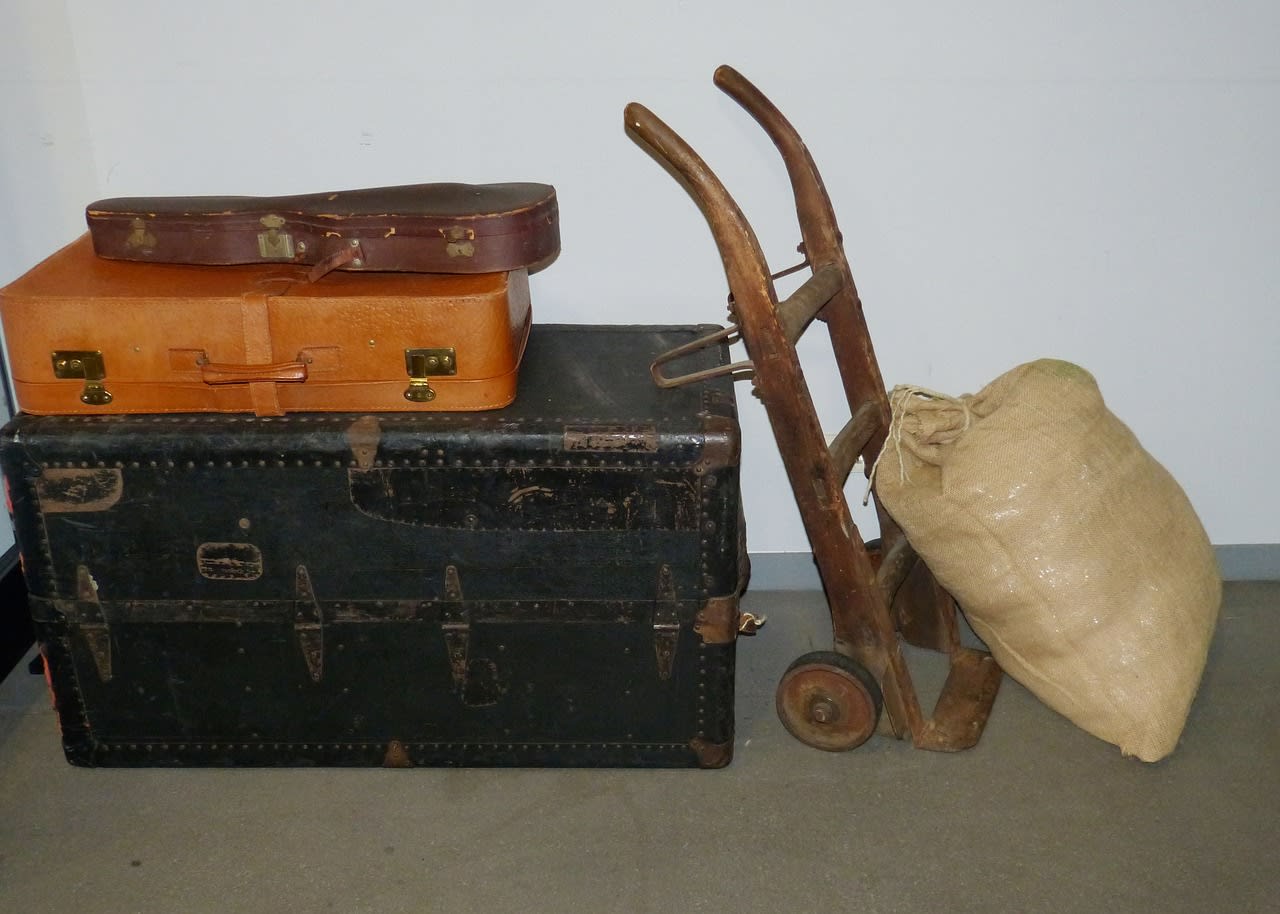 Moving Containers – An alternative to a moving truck is a moving container—perfect for people who can't or won't drive long distances on the highway. The way it works is the company drops the container or trailer off at your house, you fill it up with everything you want to be moved, and tell them when to pick it up. Then, they'll drive the container to your next location, where you'll be able to unload it at your leisure and let them know when to pick up the empty container.
The biggest benefit of renting a moving container is that you can ask the company to store it in their warehouse. It's a convenient combination of moving and storage ideal for people who are moving into a smaller place but don't want to sell or give away their extra belongings.
Once the container is delivered to your new house, you can unload what you want and ask the company to store whatever is left inside the container. Typically, the cost of storing a moving container is comparable to what a storage room will cost you.
Moving Helpers – Maybe you've got transportation, but no one to lend a hand—moving helpers might be a good option. For an hourly fee, a team of movers can help load your belongings into your vehicle. Before booking, consider how many items you need help moving, whether there are multiple flights of stairs or a long walk from the door to the vehicle, and whether you need the moving helpers to meet you in a second location for unloading. All of this must be factored into the time you hire the helpers for.
---
HOW TO HIRE A MOVER: A STEP-BY-STEP GUIDE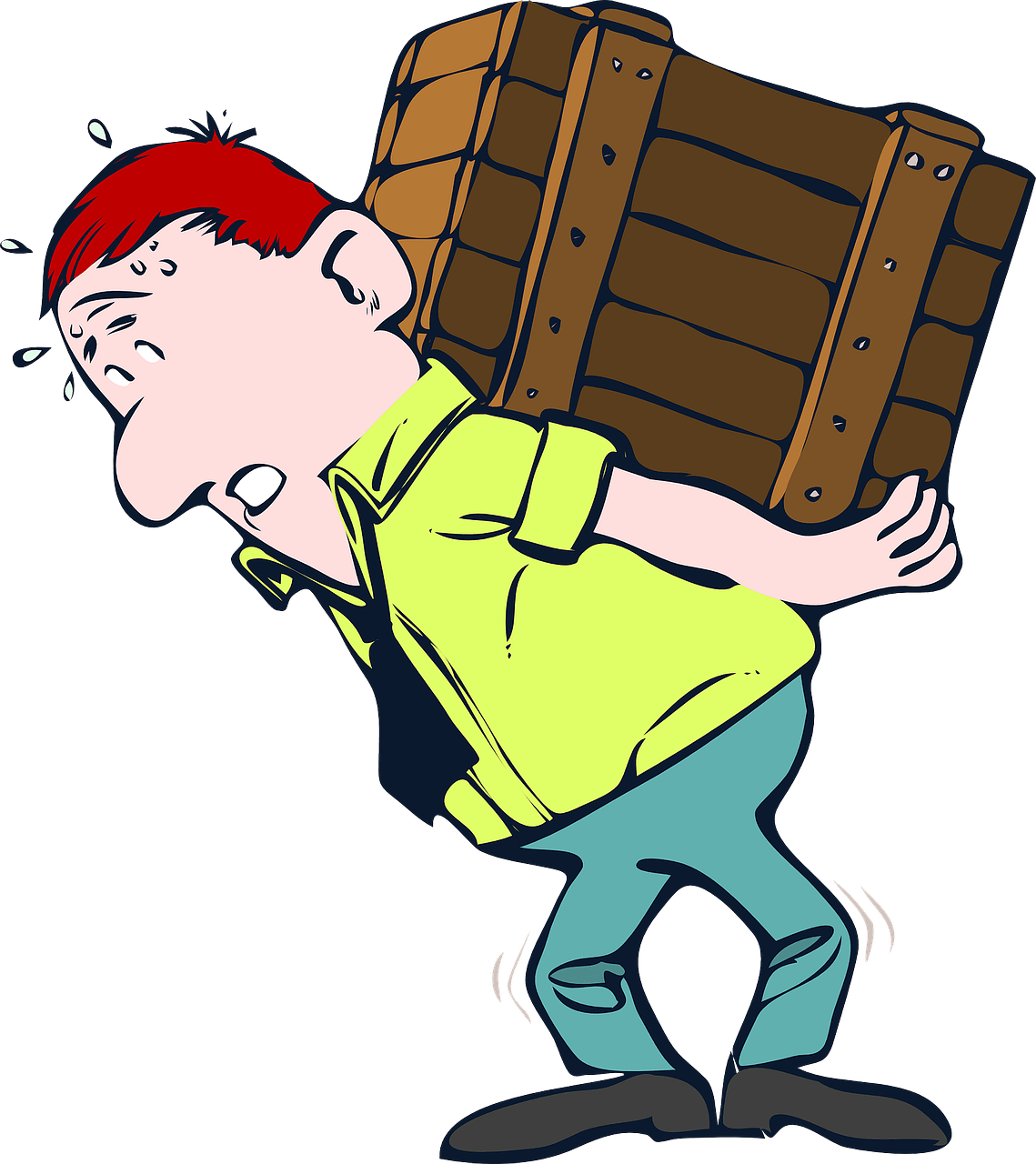 1. Determine your Budget
Before even calling or contacting a professional mover, we recommend taking a good look at how much you're willing and able to spend on your move.
Based on national average estimates for a 2-3 bedroom, the average cost for a local move can reach $1,300 per move of 7,500 pounds. If you're moving long-distance estimates can climb as high as $5,000 per distance of 1,000 miles.
2. Look at their Reputation

If there's only one thing you remember about this guide, it should be to pick your mover based on their reputation. This may be a bit difficult if you're looking at a broker rather than a carrier, since you may not know exactly which company is going to end up moving your things. In this case, we recommend calling the broker and asking them directly– this may feel a bit odd, but brokers should be happy to give out this information in good faith, as a demonstration of their pride in working with the best carriers.
Great movers, the kind that people rave about and recommend, not only take care of your things and act professionally, but are usually also worth every penny. In the case of a moving company, reputation means a number of different things:
Experience – How long has the company been in business? Though a new company may have great offers, it's a lot harder to determine whether it's any good. If you don't personally know anybody who's used them, do some sleuthing using online reviews. Look for any red flags, such as confusing billing practices, reports of damaged property, or demanding high deposits. We'll go further into what to watch out for further down.
Licensing and Accreditations – This is a bit more complicated than one would think. In-state moves require state licensing, and the specifics vary accordingly. Interstate moves are regulated by the Department of Transportation, and any company that performs this type of service must have a unique US DOT number featured on their website. You can check its validity on this website. The American Moving and Storage Association also gives its own seal of approval, which should be visible on the company's website as a ProMover logo
Insurance – Another FMCSA database can be used to check if a company is insured. If your mover doesn't have a license number or insurance, it's best to look elsewhere. Most moving companies offer at least two levels of protection, known as Basic Release Value Protection and Full Value Protection. Like the name says, the first is the most basic and is automatically included in the cost of the move, covering $.60 per pound per item. Full Value Protection varies according to each mover, but it usually means that should the mover lose or damage your property, they're required to either replace the item or reimburse you for its current cash value.
And speaking of insurance, make sure to check whether your belongings are covered under your homeowners or renters policy, and for how much. If the number seems low to you, you may want to look into getting supplemental moving insurance.
Awards, Letters of Recommendation, or even Word of Mouth – Remember when we said to do some sleuthing? It's worth repeating. Ask for recommendations from your neighbors, your realtor, your co-workers, and your family. Look at the company itself–check whether it features reviews on its website or has won any awards. If you've already narrowed down your search to a few companies, see if they can show you a letter of recommendation.
3. Look Into Safety Records & Accreditation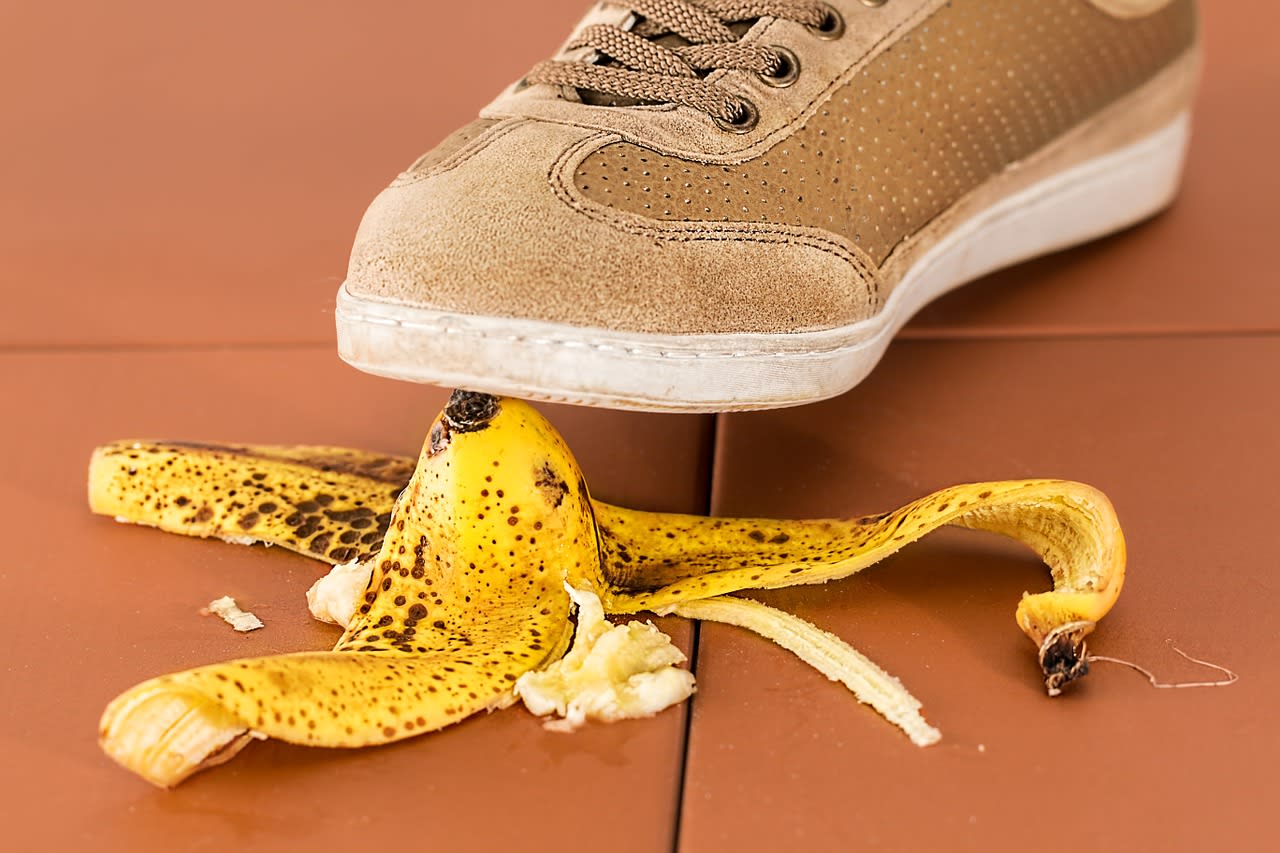 Part of checking a company's reputation is looking at its safety record. As we mentioned above, companies that perform interstate moves are required to be licensed by the Department of Transportation. That federal agency has a publicly available database which lets consumers look at the company's driving safety record, as well as the number of complaints filed against it. This database can be found on the FMCSA's Household Goods Program website. To look up a company, search by its name, DOT number, or MC number, all of which should be clearly advertised on the company's website.
As for intrastate movers, you will have to find out if your state offers a similar database. A good place to look is the state movers' association, a list of which can be found on the American Moving & Storage Association's website.
4. Contact the company
You should expect absolute transparency from a good moving company. That means knowing where the company is located, whether it's a carrier or a broker, and the specifics of how they prepare your estimate or quote. This last one is especially important to avoid any unexpected extra costs on moving day.
Remember to ask questions. If you couldn't find their accreditation or DOT number anywhere, contact the company directly. Likewise, if you're not sure about their insurance, ask how much coverage is included under their Full Value Protection policy.
5. Asking for an estimate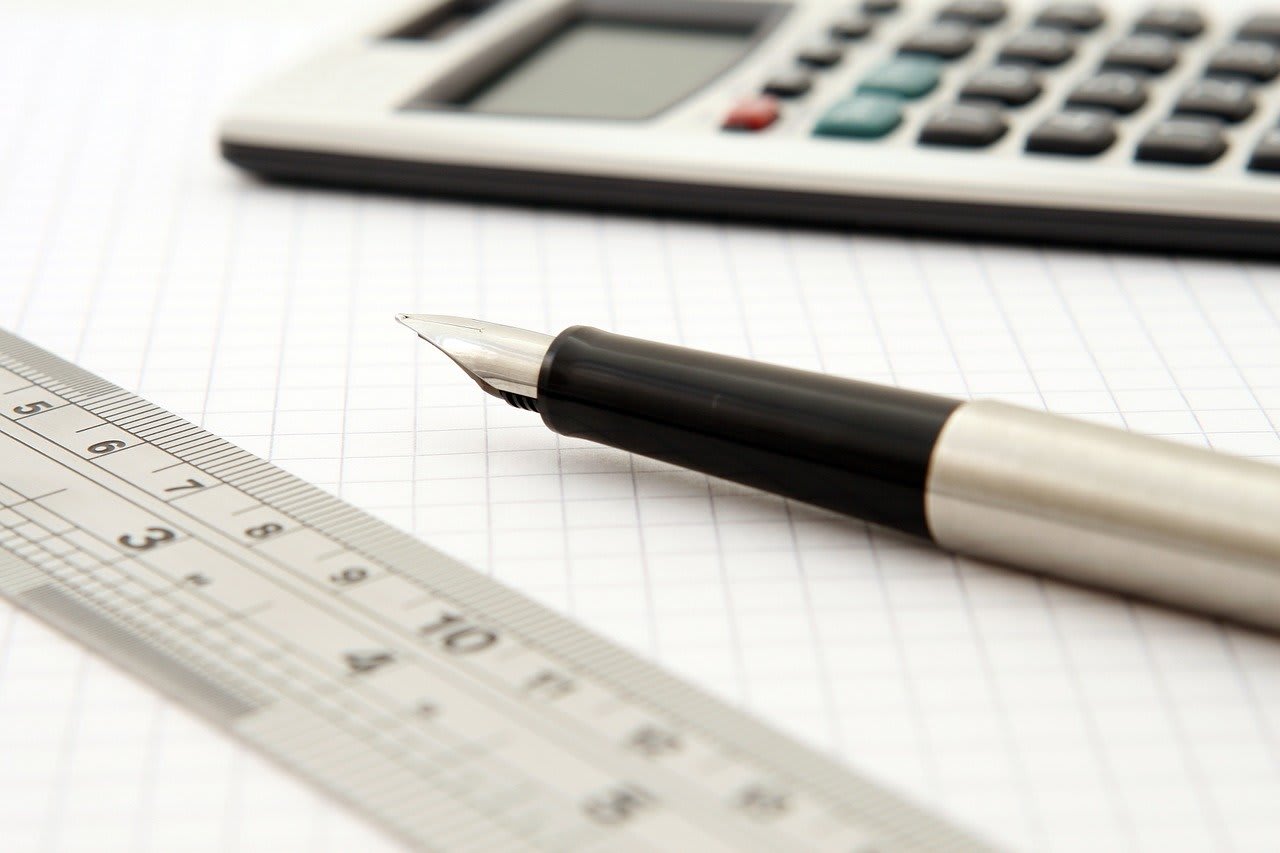 We cannot stress enough the importance of comparison shopping and getting at least three different quotes. Remember to mention any specialty items, as these may carry an extra cost.
The very best moving companies don't do estimates over the phone or online. Instead, they'll send agents to your house to catalog the items that will be moved and calculate how much space and weight they will take up. Remember that moving trucks need to meet weight restrictions or pay a fine, so it's important for them to know whether they exceed that limit before moving day. If you get an estimate online, realize that it functions more like a starting point than an accurate quote, though it may be helpful as an initial ballpark figure.
Your actual moving day–or rather, when it falls during the week–may also affect your final cost. Weekends and peak moving season moves generally cost more. When calling for an estimate, verify whether changing the moving date can save you money.
The most high-tech moving companies may offer a video-chat estimate if you can't accommodate an in-home estimate. They'll call you over an app and you'll give them a tour of your house, showing them the items you want moved.
The company will prepare an estimate or quote according to the results of the survey. There are two types of estimates: a binding estimate and a non-binding estimate.
The binding estimate is usually offered after an in-home survey since it is the most precise method of appraisal. Whatever the binding estimate's total is, it essentially means that the moving company agrees to not charge you more than that upon delivery—not including any additional services you may opt into on moving day, such as packing.
A non-binding estimate means the final cost will be given on moving day, once all the items are loaded and weighed. A non-binding estimate is usually less costly than a binding estimate, but it also lacks the security of a binding total, since the company can increase the costs on moving day.
One thing to keep in mind is the 110 Percent Rule, a federal regulation that states that the moving company cannot charge you more than ten percent over the estimate's total on delivery day. However, this doesn't mean they can't ever charge you: the moving company has 30 days to bill you for the additional costs in excess of that ten percent. Once the 30 days have passed, the charges are forfeit. The 110 Percent Rule only applies to non-binding estimates and to interstate moving companies.
Another sign that you're dealing with a good company is how many questions they ask about the house: are there stairs? Is there a narrow hallway? Is the street wide enough to fit a moving truck? All these factors affect the moving experience and your final cost. A company that asks about these things is one that is interested in giving you the most accurate estimate possible, not surprising you on moving day with extra charges.
---
HOW DO COMPANIES PRICE A MOVE?
As you may have gathered by now, so many different factors go into a move that there's no one-size-fits-all way for companies to determine how much a move will cost. On top of that, most companies have their own ways of doing so. There are, however, some general guidelines we can lay out.
Short-distance moves
For local moves, companies usually charge per hour–the nationwide average is $25-$50 per mover per hour, often for a minimum of two hours. To know how many movers you may need, a good rule of thumb is to have one additional mover per number of rooms. A two-bedroom apartment, then, will require three movers.
Long-distance moves
Moves of more than 100 miles classify as long-distance, even within the same state. These are calculated based on both the distance your belongings need to be transported and their weight–usually as a rate per pound, and a rate per mile. A good tip here is to ask the company whether the mileage rate decreases with distance, and how much.
Extra Fees
Depending on the type of service and the items you need moved, there may be additional fees.
Packing Services – As we've mentioned, full-service movers also offer packing services for a fee (usually between $60-$80 an hour). Packers not only pack objects, but also disassemble and reassemble furniture. If there are any specialty items, such as pianos and heirlooms or expensive designer furniture, you may be charged extra.
Packing Materials – Even if you're not opting for professional packers, sometimes a company will offer materials. Be aware that this is going directly into your bill.
Blanket-wrapping – You may have packed your own stuff, with your own materials. Still, furniture may need to be wrapped for transportation to avoid nicks, scratches, dents or dirt, and this may be charged separately. This usually also includes stretch wrap, felt pads, and mattress bags.
Furniture assembly-disassembly – This may be something you take care of on your own, but if a moving company offers this in its estimate, verify whether they are including it as a complimentary service, or if it entails a separate amount.
Stair carries – Lugging furniture and boxes up and down stairs may involve extra fees per step, per flight, or per-turn–but this may also depend on the object or objects being moved.
Long carries – Movers may charge extra for moving your property over long distances, as in the case of a particularly lengthy driveway. This may be a set fee or be charged per step.
Shuttle services – If your current or future home has limited parking, and your property needs to be transported via shuttle, your mover will likely charge extra.
Specialty items – We touched this briefly above, but it's worth going into a bit deeper. Specialty items usually means furniture or objects that are difficult to pack or move. These can include pool tables, pianos, harps, and antique furniture, to name just a few. You may want to consider getting additional insurance for any high-value specialty items.
---
WHY NOT JUST DO IT YOURSELF?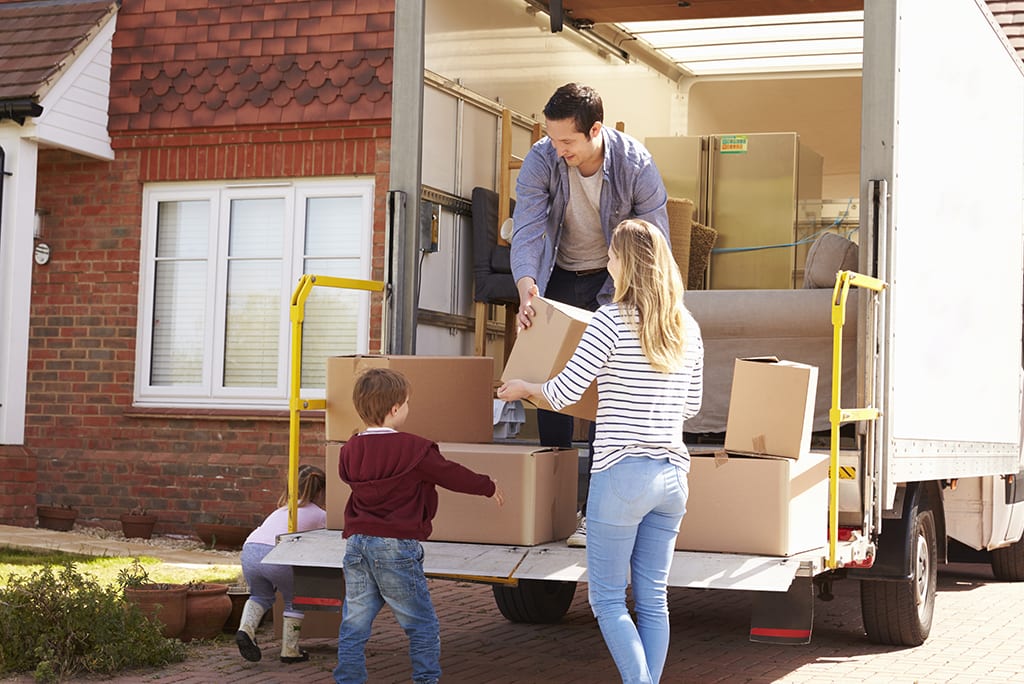 At first glance, this may seem like the cheapest alternative, though the most labor-intensive. And what may seem less expensive often has a funny way of turning out much more expensive than you may think, with costs adding up fairly quickly.
BOXES, PACKING TAPE, AND BUBBLE WRAP
In order to move everything you own, you'll need to buy packing supplies. That includes cardboard boxes of multiple sizes, packing tape, labels or markers, and packing peanuts or newspaper to keep your fragile items safe. Depending on how much you need and where you buy the supplies, it could end up costing you several hundreds of dollars. An average family of four packs up and moves as much as 5,000 pounds of goods (though this includes large appliances, of course). Which takes us to our next point.
THE HEAVY LIFTING
Once you've packed all your small items up, it's time to turn to the larger ones. Refrigerators, stoves, washers, and dryers– if they came with the house, you're probably required to leave them behind for the next resident; but if you bought them with your hard-earned cash, there's no way you're leaving them behind.
That's where your friends, family members, and co-workers come in. After trying to make it seem like fun, lightly bribing them, and possibly begging, you finally got yourself a motley crew of helpers of varying levels of physical fitness and ability. If you're lucky, maybe you even got somebody to lend you a pickup truck for your larger pieces of furniture. Still, you may need to rent some equipment, like a dolly or moving blankets.
The issue with this scenario is twofold: amateur movers may not only run a greater risk of damaging your property, but of getting hurt themselves, resulting in unexpected medical expenses that come out of your pocket.
COMMON MOVING INJURIES
We spoke to Dr. Corey Hunter, a specialist in pain management, physical medicine, and rehabilitation, regarding common injuries from lifting or pushing heavy objects. The two most common back injuries a person might experience when doing a DIY move are muscle sprains, when the soft tissue of the lower back gets inflamed, and slipped or herniated disks, when a disk that cushions two vertebrae slips out and pinches a nerve. Both of these conditions can cause a considerable amount of pain, and both can take a long time to heal.
"The vast majority of back pain will go away if you do nothing whatsoever," Dr. Hunter says. "So if you just rest and do nothing, [take] a few days of bed rest, most of your pain will probably go away in a week or two."
Some injuries, unfortunately, are more serious. "If the pain lingers for longer, like 12 to 16 weeks, it means the pain will be there for much longer, and people will need other kinds of treatments to take care of it."
Visiting a specialist in physical medicine will go far in helping you recover. You might be prescribed physical therapy and careful exercise to get your muscles back into shape.
The best thing, of course, is to simply do what you can to avoid being injured. When it comes to a DIY move that involves very heavy furniture or appliances, get the right kind of help. Professional movers not only have the necessary equipment to move your property, but also the training to do so with little physical risk. And should an unforeseen accident occur, moving companies have their own insurance for both injuries and any damage to your things.
If you don't have the option of hiring someone, protect yourself. Dr. Hunter suggests purchasing a back brace that will help support the lower back, as well as getting help from someone else. "If someone tries to carry a heavy object by themselves, [and] it starts to shake, they'll try to carry the whole [weight of the object]." It's then, says Dr. Hunter, that injuries happen.
And if you do get injured? Avoid opioids and narcotics, says Dr. Hunter. "Rest, ice packs or cold packs, and anti-inflammatory medications are really the best treatment."
RENTING A TRUCK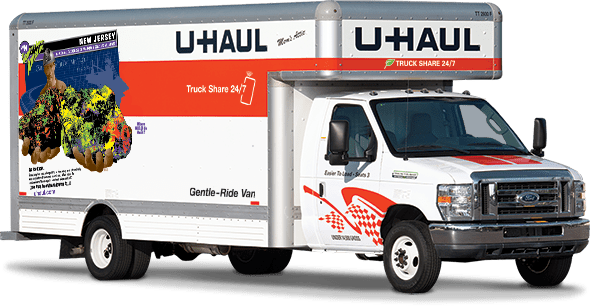 If you don't want to go through a full-service mover, and you don't know anyone with a beat-up old Tundra, you should consider renting a truck. Bear in mind that this will cost you in a number of different ways.
First off, the size of the truck will affect its price–the bigger it is, the more expensive, with an average daily rate between $20-$40 a day. Where you are will play a part as well, especially if your dropoff point is different from the pickup location.
Apart from the daily rate, you should also take into account the mileage fee. Companies usually charge a fixed rate of $.99 per mile, which, if your move is over a considerable distance or you need to do multiple back and forth trips, can add up quickly.
There's also the cost of fuel. While most companies will advertise a fuel consumption rate of 7 to 10 miles per gallon, this is usually only true for an empty truck. A fully loaded vehicle will likely offer a much lower fuel consumption rate.
Finally, many truck rental companies, such as U-Haul, offer insurance that covers damage to your cargo. However, these policies only cover damage as a result of a car crash, an overturn, or a fire. Items that are broken simply by being jostled around in the back of a truck won't be covered by these insurance policies.
---
WHAT TO WATCH OUT FOR WHEN USING A MOVING COMPANY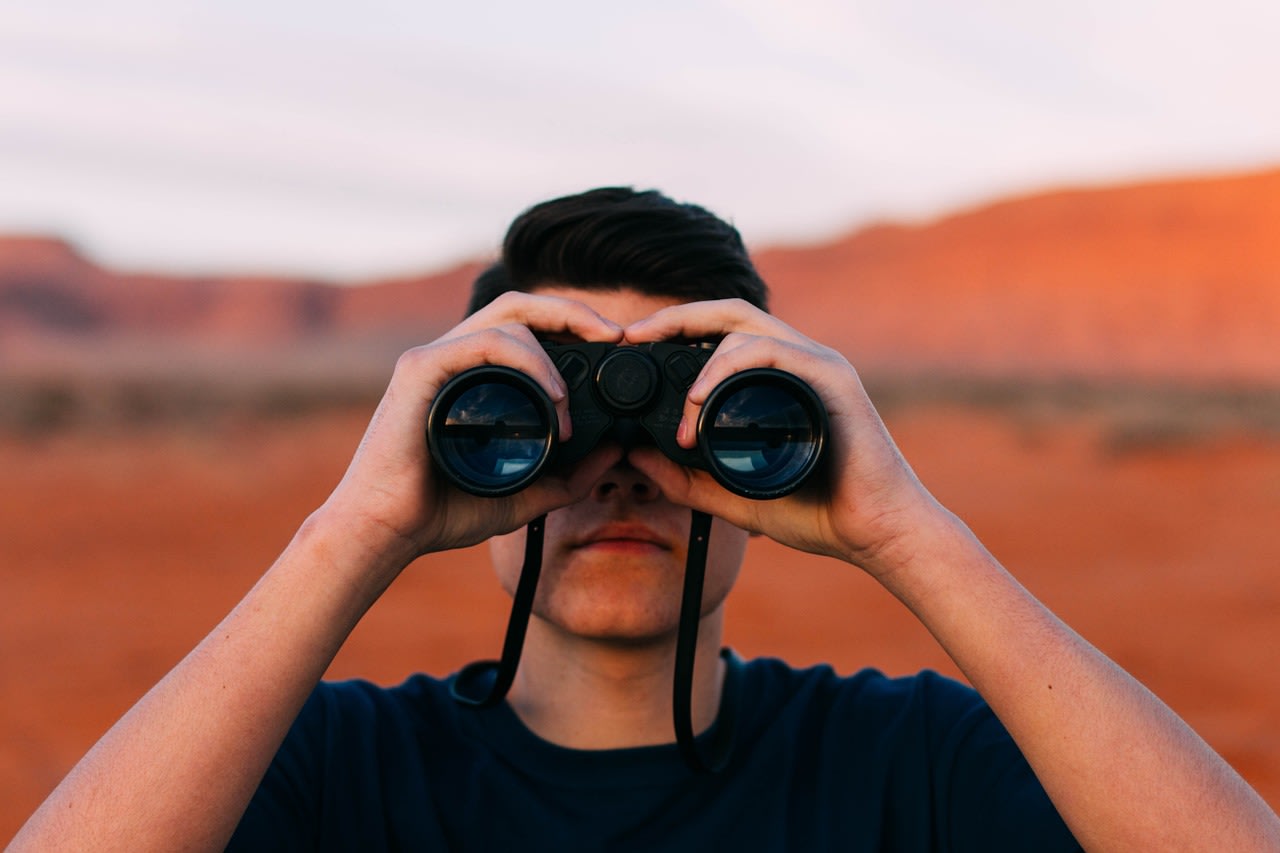 YOUR RIGHT AND RESPONSIBILITIES AS A CONSUMER
As the FMCSA puts it, you have a responsibility as a shipper of household goods and as a consumer to thoroughly research the company you are doing business with and to make sure you understand all the terms of the contract you're signing.
But you have rights as well. For one thing, interstate carriers are legally required to provide you with a copy of the "Rights and Responsibilities" booklet and the "Ready to Move" brochure, both of which are FMCSA publications containing important information for you to know before your move.
According to the booklet, you have the right as a client of a moving company to receive the following documents from the company, in addition to the publications mentioned above:
A written estimate
Information about the mover's arbitration program
Written notice about how to access the mover's tariff (rates, charges and service terms)
The process for handling claims
In short, you have the right to know how much the company will charge you, how the company calculates those charges, and which processes the company has established to receive and resolve customer disputes.
A company that doesn't give you this information is breaking federal law, and is not doing what it can to ensure their clients are as well-informed as possible. Avoid doing business with a company that doesn't follow these basic guidelines.
HOSTAGE LOADS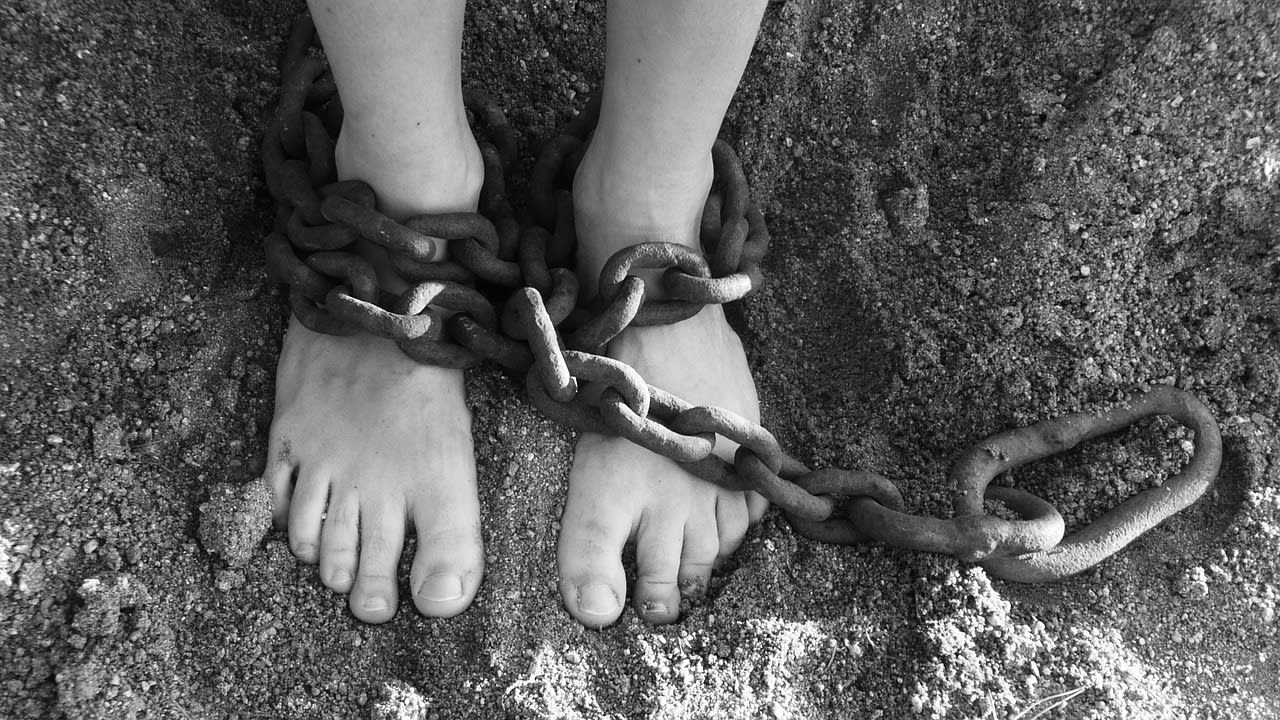 The most nightmarish of moving-related complications: a disreputable mover claims you owe them more than was agreed upon in the estimate you signed, and now threatens to keep your stuff until you pay up. Since you only have enough at hand to cover the estimate total, you refuse to pay and the mover drives away with your things.
Hostage load situations —as they're commonly called— are, unfortunately, not as rare as they should be. Many legitimate companies have been accused of taking cargo hostage, something you can verify by searching for a company's complaint record on the FMCSA database. It's important to note, however, that the complaints recorded on this database are all the complaints that have been filed against the company, not just those that have been investigated and deemed legitimate.
It's possible to use a company with a spotless record and still fall prey to one of these scams, and conversely, to use a company with many complaints and have the move go off without a hitch.
What's important is to know what to do if you're the victim of moving fraud.
SCAM VICTIMS: WHAT DO I DO?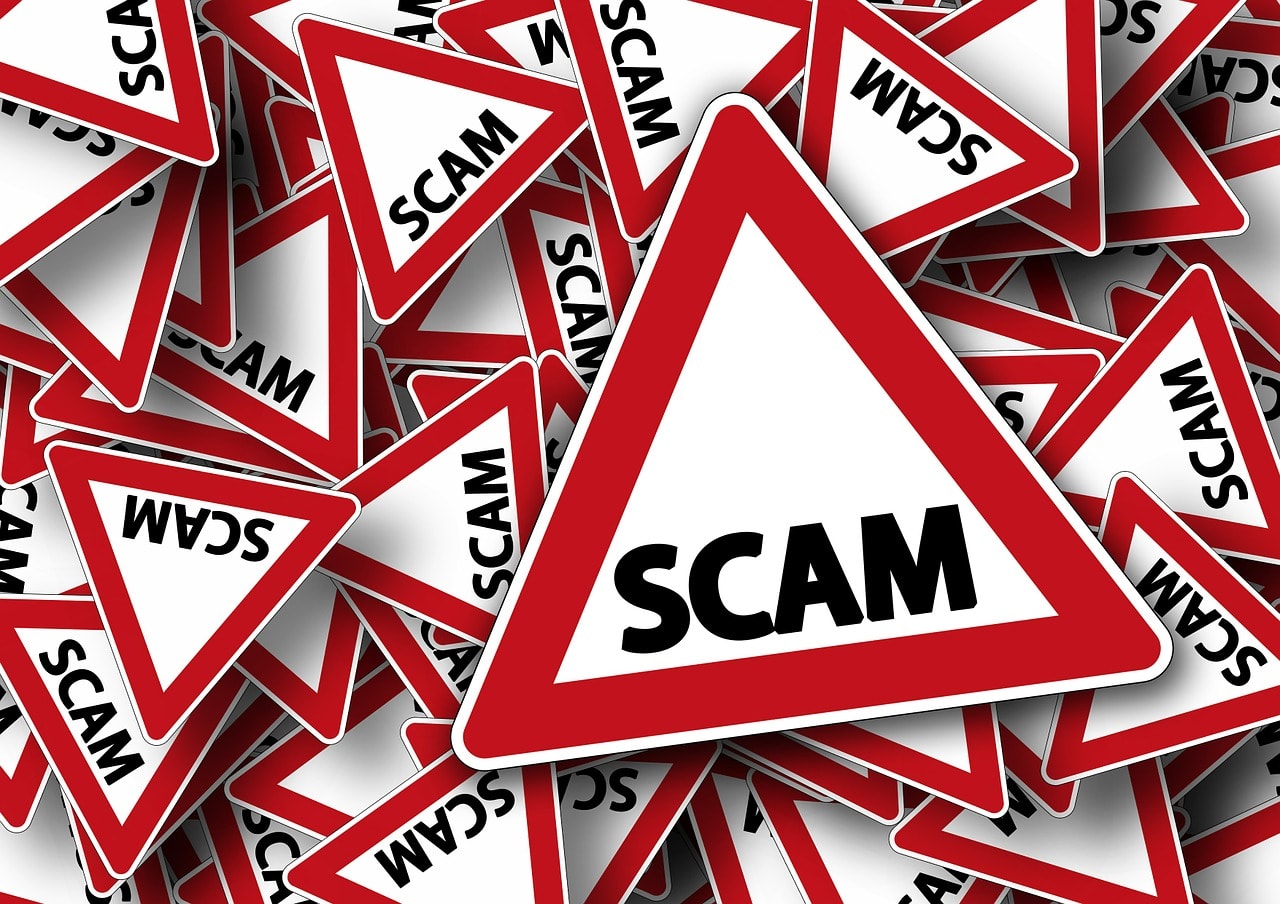 If a mover refuses to deliver your belongings, file a report with the police. This is a direct violation of federal law, which states that motor carriers or brokers that take a paid-for shipment hostage are subject to a $10,000 fine per day. The FMCSA reserves the right to suspend the company's license for this violation.
You should also file a complaint with the FMCSA as soon as possible. Though the agency does not have the power to resolve your complaint against the company or act as your legal representative, your complaint could trigger a federal investigation of the company.
Consider also contacting your state consumer protection office. Find a list of agencies by state here or contact the state movers association to find out where you may file a complaint.
---
FAQS ABOUT MOVING COMPANIES
What won't movers move?
When you hire a mover, they should provide you with a list of non-allowables, the industry term for things that moving companies definitely won't transport. Some of the items on there may surprise you, such as perishable food items (unless the move is 24 hours or less, in which case they may make an exception), or plants, if the move is more than 150 miles, since it's illegal to transport these any further than that without a special license.
Some personal objects, or with sentimental value, may also be ineligible, such as medical records, financial documents, wedding albums, personal video tapes, professional files, and research projects. Other items, like valuables, collections, or computers, can also fall into the non-allowable category. It goes without saying that they do not transport animals, as the back of a truck is no place for a pet.
Finally, movers won't transport corrosive or hazardous materials, like acids or combustibles. Here are other examples:
Acids
Fire extinguisher
Nail polish remover
Aerosols
Fireworks
Paint thinner
Ammonia
Gasoline
Paints
Ammunition
Household batteries
Pesticides
Car batteries
Kerosene
Poisons
Charcoal
Lamp oil
Pool chemicals
Charcoal lighter fluid
Liquid bleach
Propane tanks
Chemistry sets
Loaded guns
Reloading supplies
Cleaning solvents
Matches
SCUBA tanks
Darkroom chemicals
Motor oil
Sterno
Fertilizer
Nail polish
Weed killer
---
Can moving costs be deducted from my taxes?
It is absolutely possible that at least some of your moving expenses may be tax-deductible. For instance, if you donated items to charity before or after the move, be certain to itemize all property with its current cash value on the donation receipt. If you're in the military, and your move is because of work, you should be able to deduct its entire cost. Unfortunately, tax deductions for non-military work moves have been suspended for tax years 2018 through 2025.
---
Need a moving company?
If you would like to see the top moving companies rated, just click here.
---
Final Word
Although it seems simple, I'm sure you can see now that moving can be an expensive and complicated affair. No wonder it's rated as so stressful!
Hopefully, this guide has provided you with some solid intel and direction on your next move.
If you're ready to relocate across the town or across the country, give me a call to get started.
---
[signoff]