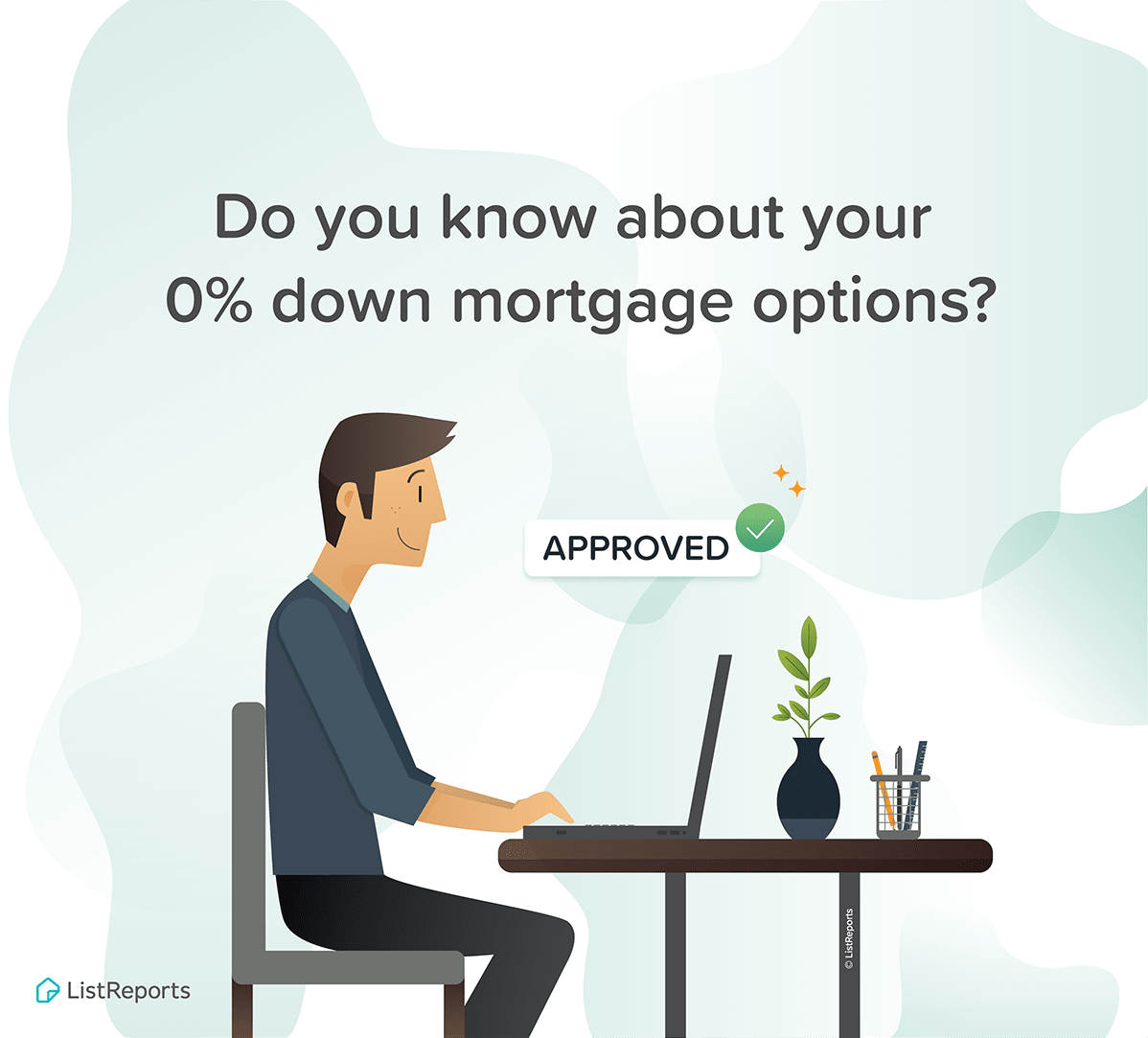 Did you know that 97% of the country is eligible for a USDA home loan with 100% financing?
If you're active duty military or a veteran, you can also get 100% financing with a VA Loan.
Let me know if you're interested in more info—I'd be happy to chat about this with you as well as a few other low down payment options available.
[signoff]