Easy, simple rules to help us work together better, faster, and more effectively.
I try to keep things easy, so here is the list, followed by the explanations (in case you need clarification).
No actual shopping until you can prove that you have the money (or access to it).
Don't mess with the money situation.
Be honest with me. It's the only way I can operate effectively.
Be ready to pull the trigger.
Be patient.
---
Money Matters Part I
Or, more accurately…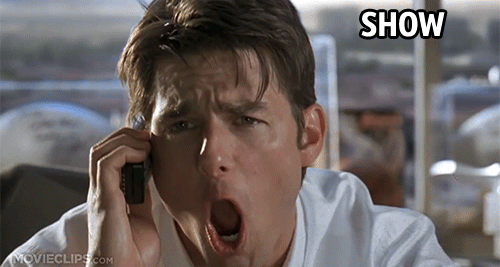 I never assume poverty. Sticky blog post here.
And I will be tactful and diplomatic about it.
But I need to know you are a capable and willing (aka serious) buyer.
I'm in high demand, so I can't go tilting at windmills.
Let's get it figured out right now…
---
Money Matters Part II (Rules #1 and #2):

First and foremost, figure out your budget.
Even if you're buying a multi-million dollar property in cash, you'll still have a budget.
Cash buyers
Contact your financial institution and request a "Proof Of Funds" (POF). We'll need that. (Rule #1)
If you'll need financing:
Check your credit score using a free no-obligation site.

If you see anything on your credit report that needs to be fixed, make sure it is complete and showing correctly PRIOR TO your pre-approval for your home loan.
Your budget should be approximately 1/4 of your monthly gross income. Yes, it can be more, but this is a good starting point.
If you're currently renting, use your rent amount as your guideline, at least to start.
A credit score of 640 will qualify for most of the common loans. There are programs that apply if you have lower credit scores.

Credit scores are only ONE factor used in underwriting a loan.
Having a great credit score helps, but don't let a less-than-stellar score stop you.

I HIGHLY recommend using a mortgage broker.

See this post

.
"Pre-Approval" is NOT the same as a "Pre-Qualification" ("Pre-Qual").
Pre-Qualification means that some financial institution thinks you might be able to get a loan.
Pre-Approval means you already have it.
Follow-through on the Pre-Approval process.
Once you have your official proof of money Rule #2 is in full effect:
Cash buyers – Do not touch that money. Don't encumber that money. Don't even admit that you have (or have ever had) that money, except to me, and the bank that issued your POF.
Financed buyers – once you have received your Pre-Approval:

DO NOT BUY ANYTHING ON CREDIT

Not even a pair of socks!

DO NOT ADD ANYTHING TO YOUR LIFE – Urge to get Pandora (a whopping $5/month)?
DO NOT CHANGE JOBS

Yes, people do it. Don't be that person.

DO NOT FIDDLE WITH YOUR CREDIT REPORT!
Stability is key. If nothing changes, your Pre-Approval will not change.
Completing these steps gives you the equivalent of cash in your pocket for purchasing power. Now we can go…
---
Shopping (Rule #1)
Let's be honest, you've probably hit at least one of the online resources already. Maybe you have even looked at a few open houses, or seen a few homes you liked while driving through a neighborhood. That's great!
Make a list:
What is important to you?

Kids need good schools
Boating every day
Ultra-quiet home / neighborhood

What would be nice to have?

High-end kitchen
Pool
Vaulted ceilings

What would be a deal-breaker?

No garage
Hurricane Evacuation Zone
Next to a school
Be brutally honest with yourself.
Then, be brutally honest with me (Rule #3).
Realize that we will be looking at more than 3 options. HGTV makes it look easy, but it isn't. This is where the hard work really begins.
Some compromise will probably be necessary, especially if you have a tight budget. This is where your list and Rule #3 make all of the difference.
Feedback is crucial! If you don't tell me that you have figured out that you definitely need an attached garage, I will continue to show you homes with a carport, because I simply don't have the new information.
NEVER provide feedback while inside a home. The walls have ears these days. Thanks Alexa.
So, now we've found the (almost?) perfect home…
---
Pulling the Trigger (Rule #4)
Wait until we are outside…
Then, don't hesitate – tell me IMMEDIATELY that this is "the one"!
Unless, of course, we are at a showing in front of another agent or the owner.
In which case, covertly give me a hand signal, or wait until we leave.
Now it gets interesting. Negotiating is an art form, and the price is not the only thing that gets negotiated.
This needs to be done, but it needs to be done right. So…
---
Patience (Rule #5)
Negotiating takes time,
as well as strategy.
I'll keep you informed, but this is where you really need to heed my advice.
There will be paperwork. Seemingly endless mountains of paperwork. (Luckily, we can do most signatures electronically now.)
Lots of signatures, back and forth shuffle.
It can be infuriating, slow, and fraught with potential pitfalls.
Never let them see you sweat, or blink, or flinch (unless I tell you it's appropriate).
Be patient.
Be ready to pull the trigger, but be patient.
---
Closing
There will be a lot more paperwork. A ton of it.
Expect your actual numbers will be different than everything you've seen so far. Really close, but different.
Be patient, calm, cool, and collected. Follow my lead.
Until you walk out, with keys and paperwork in hand, you are not allowed to be excited.
After that? Once you hit the parking lot…
Jump for joy! Hoot, holler, and act a fool!
I'll probably join you!
---
Now that you have the basic rules, contact me and let's get started!
[signoff]